It's Clear, It's Simple and
Straightens your teeth
Work is superb and fits so well

Dear Colleague,
I have worked with Wimbledon Orthodontics over 2 decades and know the director Mr Banan since 1993.
I can honestly say that I haven't found another orthodontic technician with such a precision and professional attitude as Mr Banan and his team.
His work is superb and fits so well that we often just hand it to patients and it just slots in without much adjustment.
Him and his staff have a gentle and professional mannerism and they will always go the extra mile to get the work done in a timely fashion.
I have no hesitation to say that I would be lost without him.
Kind Regards
Siamack Bagheri Orthodontist
109 Harley St W1G 6AN
Tel: 0203 3285180
Fax: 0207 4860332
Mobil:07966275321
Dr. Siamack Bagheri 2014-08-22 04:54:58
The Aligners are well made and presented
I started using Transaligners approximately a year ago and I have been very pleased with the product. The support from the lab is excellent. The aligners are well made well presented and packaged. They work as well as the more expensive competitors aligners.
This is great for our clients as we are able to pass on the cost reduction to them. It has also been great for us as reduced costs means that more clients can afford the treatment they want.

Dr Kate Borhan
1A Orthodontics
Wandsworth
02089445545
Dr Kate Borhan 2014-04-24 12:41:23
Professional and efficient
Thank you Transaligner for providing a professional and efficient service. I was very impressed with your customer service and fabrication of the aligners. All my patients have been satisfied with the results.
 
Dr. David Tharme Jones  
The London Smile Clinic
Ground Floor East 40-44,
Clipstone Street,
London W1W 5DW
Tel: 020 7255 2559
Dr. David Tharme Jones 2014-05-01 10:57:53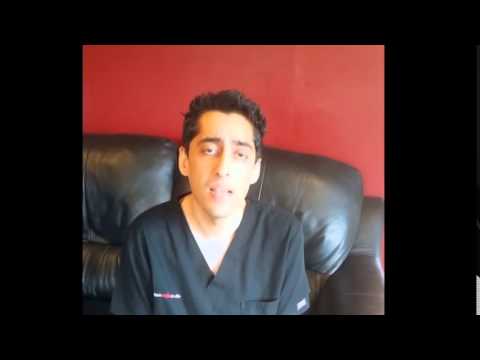 I highly recommend Transaligner
Please click on the picture to watch the video
       "system itself is much quicker and less treatment time for the patient"
Dr Shushil Dattani MSc (Clinical Dentistry, Implant), BDS, MFGDP(UK), DipImpDent RCS (Eng), Advanced Cert Bone Grafting RCS.
Kent Smile Studio
417 Walderslade Road
Walderslade,
Chatham
Kent
ME5 9LL
01634 683123
Email: walderslade@kentsmilestudio.com
Dr Shushil Dattani 2014-04-25 09:06:06
Fast, affordable and convenient
I have been using Transaligner for sometime and I am pleased with the outcomes and treatment finish standards I have seen on my patients.  It is fast, affordable and a convenient way to treat mild to moderate orthodontic cases.
 
Dr Kiarash Banai Specialist in Orthodontics
SW Smiles Dental Care
53-55 Queenstown Road
Battersea, London SW8 3RG
Tel: 020 7622 3973
E-mail: enquiries@swsmiles.co.uk
 
 
Dr. Kiarash Banai 2014-11-21 12:19:00
High standards, integrity and friendliness
I started using Transaligner in my specialist orthodontic practice following a recommendation by a colleague. Previously, while working in another clinic, I had become acquainted with the team in the laboratory before the introduction of Transaligner; so I already knew of their expertise, high standards, integrity and friendliness. I have been very impressed by the results I have been achieving with this system, and I have begun using Transaligner in many of my non-extraction cases, especially for adults and older teenagers who do not wish to wear fixed appliances. For me, one of the main advantages of Transaligner compared to their competition has been the ability to pick up the telephone whenever I want and talk to a real person in detail about my cases: their team are professional and approachable. I'm glad that I have finally found an inexpensive clear removable aligner system that delivers quality outcomes for my patients.
DR Mahmoud Pourghadiri, specialist orthodontist,
Elite Orthodontics
33 Weymouth Street
LONDON
W1G7BY
Tel : 020 7580 5370
Dr Mahmoud Pourghadiri 2014-09-19 08:37:56
Happy patients
I cannot recommend Wimbledon Orthodontics and the Transaligner System enough. I have been using them for almost 2 years now and the staff are helpful, knowledgeable and efficient. The Transaligner System itself has worked a dream for me with very happy patients. Keep up the good work.
Dr. Brijesh Patel BDS, MFDS RCS, MFGDP RCS, MSc ,
Confidental Clinics
22 Brighton Road
Purley Surrey
CR8 3AD
Tel : 020 8660 8923
Dr. Brijesh Patel 2014-04-25 09:24:10